The application of emergency management principles to epidemic responses, and the use of an Emergency Operations Center to do so, can take many forms. Context is important, and so there is never a "one size fits all" solution to strengthening or operationalizing public health emergency management capabilities.
To help support epidemic emergency management in the context of the COVID-19 response, we are developing a series of case studies in collaboration with partners across the world, to demonstrate how different countries have developed and operationalized their EOCs to support the pandemic response at the national and sub-national levels. We hope that these examples will help illustrate the different ways in which public health emergency management capabilities can be build and sustained, and utilized for epidemic response.
Apr 8, 2021
Amadou Traore1, Aboubacar Sidiki Cissé2, Jean Traore2, Bouna Yattassaye2, Appolinaire Lamah3, Abdoulaye Wone3, Mamadou Baldé4, Brenna Means5,6, Ileana Vélez5,6, James Banaski6, Claire J. Standley 6,‡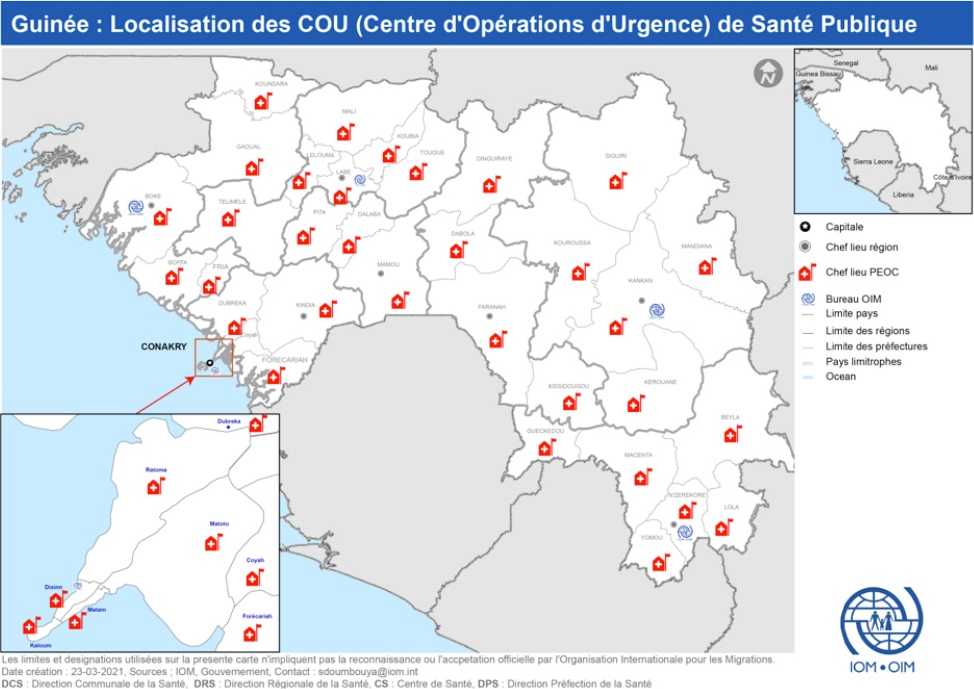 Guinea's Public Health Emergency Operations Center (PHEOC) is a department within the National Agency for Health Security (Agence National de Sécurité Sanitaire, or ANSS), a public health agency operating with financial and administrative autonomy under the Ministry of Health. It has a recognized legal mandate to perform emergency response functions, warranted by both the presidential decree that created the ANSS in 2016 and the Ministerial ruling that attributed the functions of each of its five departments, one of which includes the EOC.
read more